A Frame of Darkness - Ch. 1

---
... and he became a waterfall II
2019
Collage
Archival Print Phototex
107x167 cm - 167x107 cm
Deli Gallery (Brooklyn, NY)
A Frame of Darkness is an image-based and textual project that evolves around the concepts of representation, memory and queer identity in relation to the history of photography and its manifestation through vernacular photography and archives.

There is a lack of representation of gay individuals and their families in the history of photography. The queer community has been, visually, underrepresented for decades.

... and they became a waterfall I & II
2019
Collage
Archival Print & Vernacular Photographs
21.5x25.5 cm - 21.5x25.5 cm
Deli Gallery (Brooklyn, NY)

... and he found a safe space
2019
Installation
Metallic poles & Archival Prints
Variable Dimensions
The Gallery - Ithaca College (Ithaca, NY)

This body of work focuses on the creation of a counter narrative for those erased identities. A new narrative for the lost stories of queer individuals.

The title comes from the fact that a negative is a square completely dark, a frame where its content it's unveiled. A metaphor for a part of the queer history that has been obscured.
... and he became a waterfall I (detail)
2019
Collage
Archival Print Phototex
107x167 cm - 167x107 cm
The Gallery - Ithaca College (Ithaca, NY)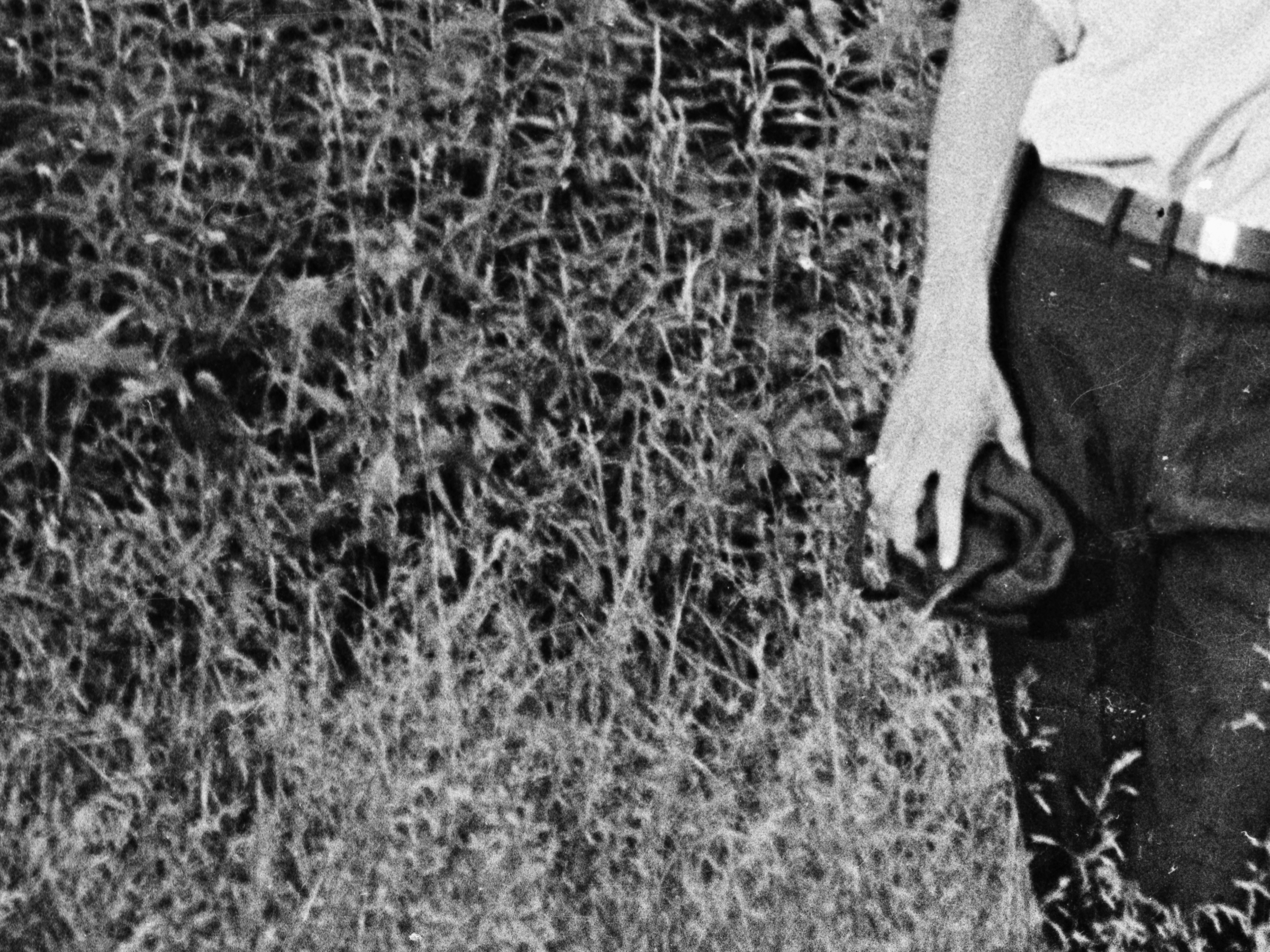 Outing in Nature (selection)
2019
Silver Gelatin Print & Black Passepartout
28x35.5 cm (each image)
The Gallery - Ithaca College (Ithaca, NY)